Date and drug rape claims. If you have been the victim of a rape or sexual assault, and suspect that you may have been given a spiked drink then contact us as you may be entitled to claim compensation from the Criminal Injuries Compensation Authority.

An increasing number of rapes and sexual assaults take place while the victim is rendered defenseless by drugs, caused mainly by spiking their drinks. This is illegal and still counts as an offence of rape or sexual assault.
This form of attack is known as date rape or drug-facilitated sexual assault (DFSA).
In the past, DFSA has largely been ignored and dismissed as an excuse for excessive drinking. However, the recent conviction of the London cabbie who drugged and sexually assaulted a large number of women has helped to raise public awareness of this crime.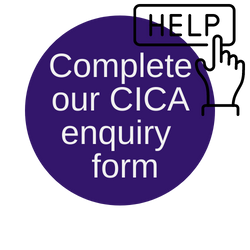 The Police can be slow to accept the possibility of DFSA and, for this reason, a lot of applications to the CICA are refused due to a lack of evidence that a criminal act occurred; this basically means that the police are not convinced that the applicant did not agree to have sex.
Help with drug and date rape claims
If you think you have been the victim of 'DFSA' contact us now to see how we can help.
call Mike Massen on 0113 224 7804. We will listen in complete confidence and give you the best advice on the strength of your claim and how much you may be entitled to. We will answer all your questions so that you can decide if you want to proceed with your application to the CICA. If you do, we are here for you and can help.
email your contact details with as much information as you want to give us, and we will call or email you; just let us know what works best for you. Email us at: rasa@cohencramer.co.uk